Conveyors
and conveyor systems
From design to implementation with professional yet personal approach towards top quality and best price.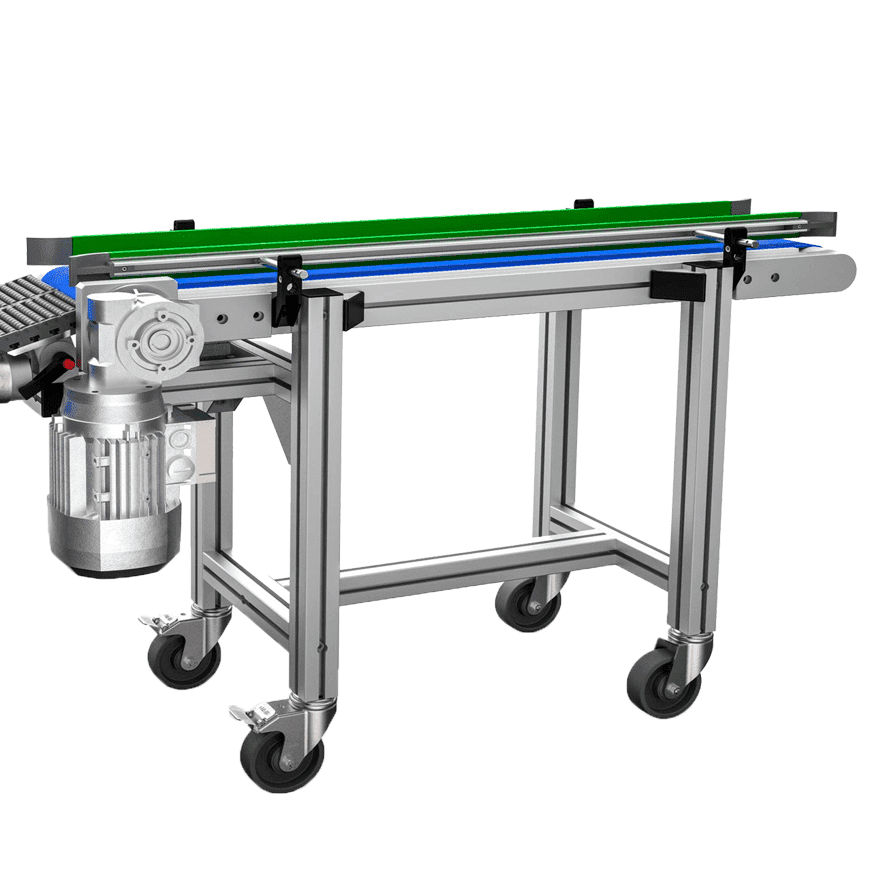 Conveyors and conveyor systems
Conveyor system is a system for continuous movement of bulk and usually dry material, piece goods or integrated handling units. Units and types of conveyors can be combined and supplemented by other mechanical segments, thus creating conveyor systems. We use our own components and the structural aluminium system ALUTEC KK in designing our conveyors. This allows subsequent modularity of the entire system.
From the idea to the design and manufacture of hundreds of conveyors every year
We manufacture conveyors and conveyor systems to suit your requirements. From the beginning all the way to the implementation, each contract is managed by our expert who provides you with full technical support in specifying and designing a suitable solution, and guarantees the ideal choice for you. Every year we produce more than 600 different types of conveyors.
Fields of application
transport of piece goods or integrated handling units
operations where technology processes are carried out directly on conveyor
indoor use under normal operating conditions
change in direction, height and speed of conveyed material flow
accumulation of material conveyed on the conveyor
part of automated manufacturing lines, in conjunction with other technology units, transport of material in logistic centres etc.
Documentation
instructions for use and maintenance, including spare parts list
electrical inspection of conveyors supplied with wiring diagrams
EC Declaration of Conformity
Catalogue of profiles
and accessories
On-line tools to simplify and efficiently work
with our structural aluminium system.
Expert
consultation
Our professional technical and sales representatives
will gladly answer all your questions.