Belt conveyors
Quick and economical solution to transport of single items.

Belt conveyors is machinery intended for transport of single items to the required distance that is used in various industries. We make them from a base frame using our structural aluminium system, driving and driven roll, support plate and conveyor belt.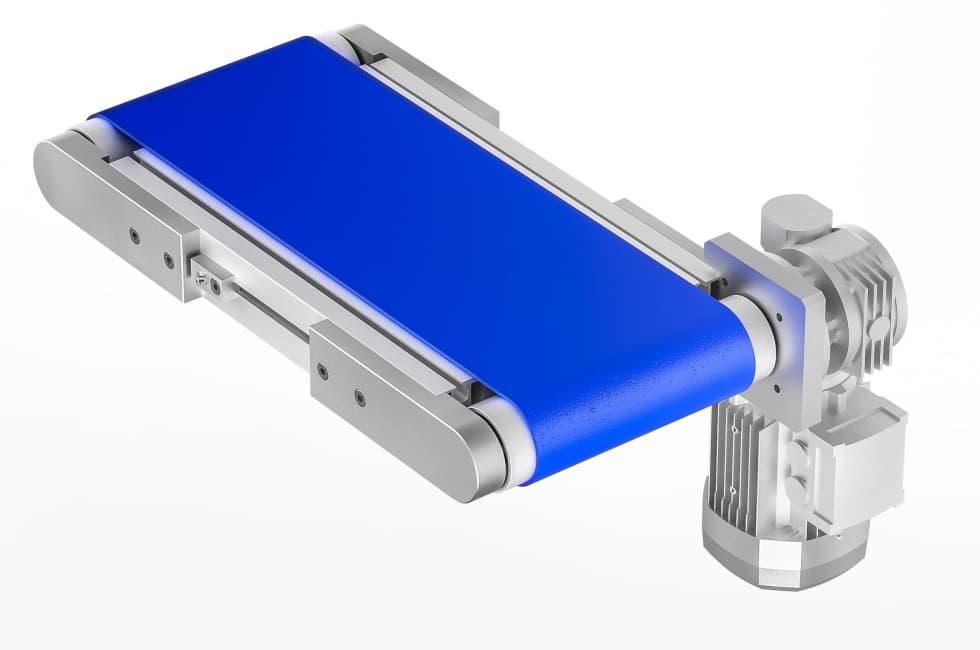 Design
the support frame of the conveyor is made of structural aluminium system Alutec KK
supporting steel sheet over the entire upper surface (galvanized or rustless)
fixed and adjustable base frame base
driving and driven steel
roll 35/50/65/96 mm in diameter
drive designed as compact unit - a three-phase asynchronous electric motor and a worm gear (bevel-helical gear for greater loads). Located on the left/right/in the centre/with reducer
transport belt of optional materials (PVC, PU, ​​textile belt, etc.) can be supplemented by transverse stoppers, guide wedges and bellows
bottom support rollers of 30 mm and 50 mm in diameter (depends on the velocity and width of the belt)
frequency converter to be able to select speed and direction of the conveyor belt, or just motor starter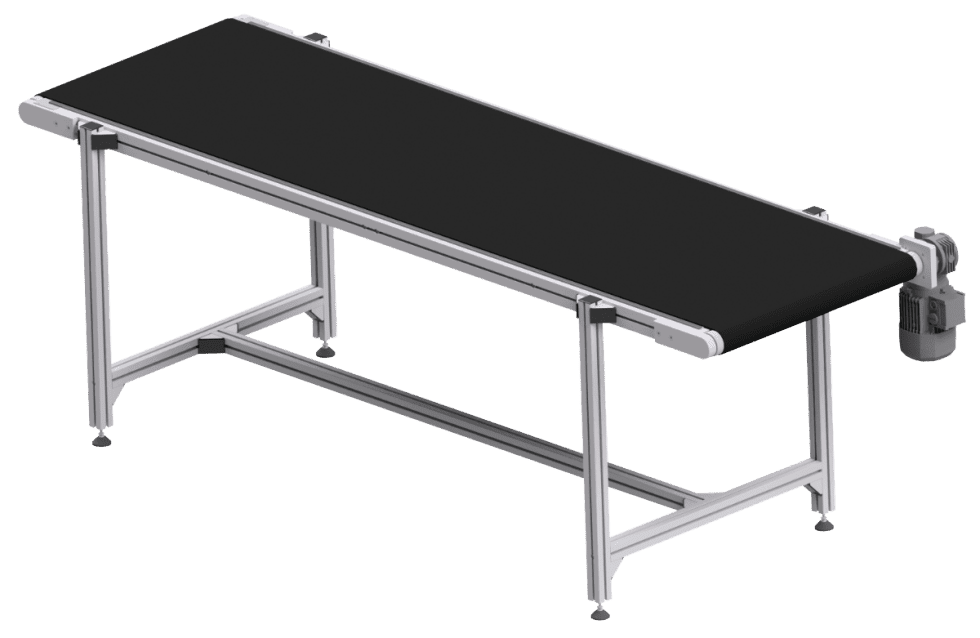 Advantages
low purchase and operating costs
long life and minimal maintenance
manufacture according to your technical requirements
ESD design also
wide range of accessories
structural system enabling further extension
can be arranged in assemblies
Catalogue of profiles
and accessories
On-line tools to simplify and efficiently work
with our structural aluminium system.
Expert
consultation
Our professional technical and sales representatives
will gladly answer all your questions.