Ergonomic workbench is a solution to long-term efficiency without negative physical and psychological burden for its users.

We design modular workbenches according to your specific requirements with an emphasis on quality workmanship and components of the accessories used. From design to construction, we place great emphasis on the consideration of the rules of ergonomic workplace and high level of work efficiency.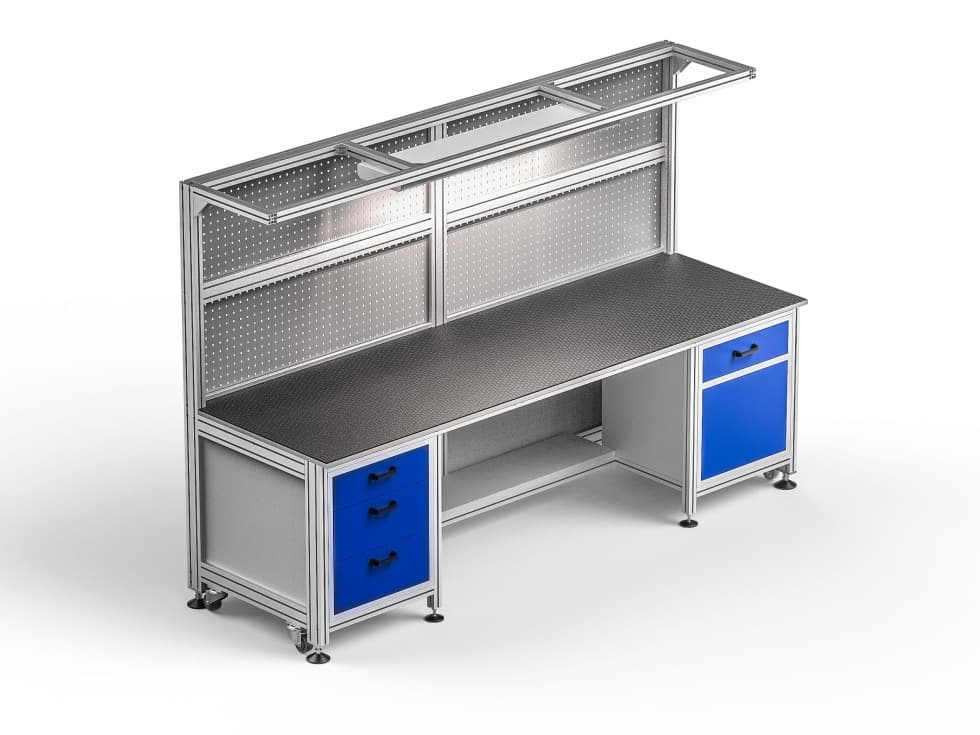 Tailored solutions
Lean and Lean Manufacturing design principles
ALUTEC KK modular design provides integration with other structural aluminium elements, so that the workbench can be adapted to changes in the working environment. The structural system used allows the incorporation of workbenches into existing workplaces or assembly lines, as well as integration or the addition of other material handling systems (conveyor systems). For workplaces requiring ESD, we supply the unit including a measurement the ESD measurement certificate.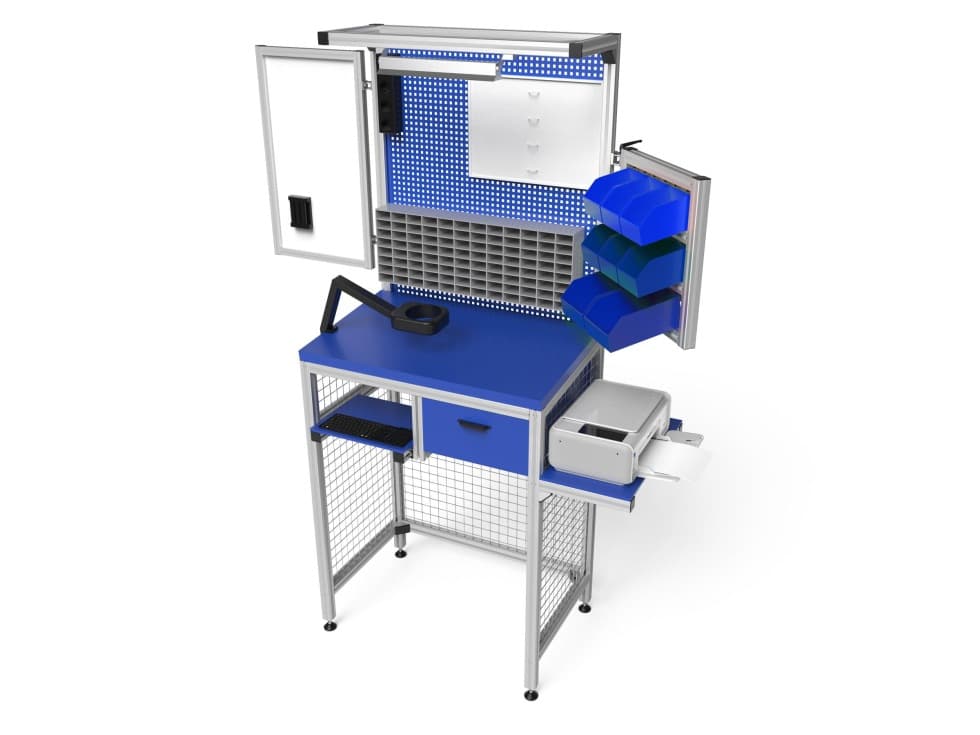 Variability of elements and functions
Standard versions of modular workbenches are designed as stationary workstations fixed worktop height. With a view to reducing the physical and psychological burden on workers, we integrate into the design elements that help reduce it. Thanks to the height adjustment of the worktop the bench adjusts to different heights of users. We also offer a number of workbench lighting variants and other accessories.
Main advantages
adaptable, dismountable, easily adjustable system with a possibility of re-usage
large number of accessories
following the Lean and Lean Manufacturing design principles
ergonomic design
ESD compliant
Optional accessories
wide variety of worktops
adjustable footrests
lighting and electrical distribution
tool holders and material storage bins
adjustable worktop height (electric motor, manual)
work containers and drawers
manufacturing documentation holders
ESD elements
possibility of mounting a manufacturing process control system and a NOK parts separator (according to FMEA)
Catalogue of profiles
and accessories
On-line tools to simplify and efficiently work
with our structural aluminium system.
Expert
consultation
Our professional technical and sales representatives
will gladly answer all your questions.