Tubular
construction system
Reliable and maintenance-free solution. Quick-to-make assembly with the use of only 14 basic components.
Tubular construction system is useful where it is needed to quickly create your own design with minimal tools, where no extreme precision of the assembly however need to be achieved. Thanks to that, the system is commonly applied in operations with the established principles of lean manufacturing. The system is suitable for the manufacture of racks, as well as material and logistics transportation and stationary segments and workbenches. It is also suitable for construction of units, which are defined as requiring antistatic ESD where dissipation of electrostatic charge is required.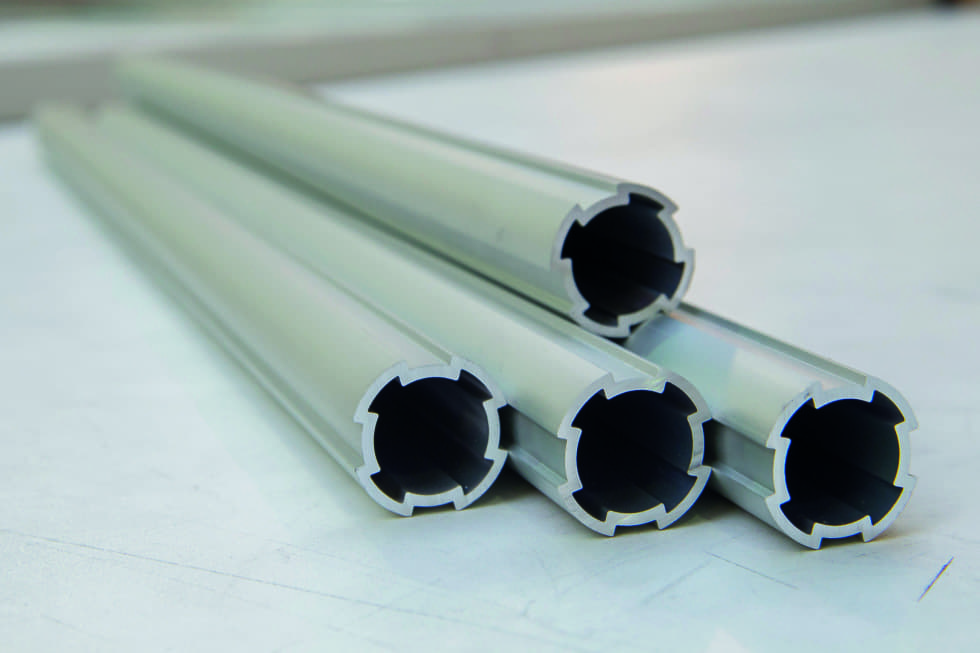 Easy to use
The system is designed with a basic range of accessories and fasteners, which allow you to create virtually any shape pipe connections while allowing the structure to be combined with a conventional profile construction system. Key coupling elements include adapters and various kinds of couplings (e.g. double-sided, angled, articulated), together with sealing plugs, threaded inserts and roller rail holders.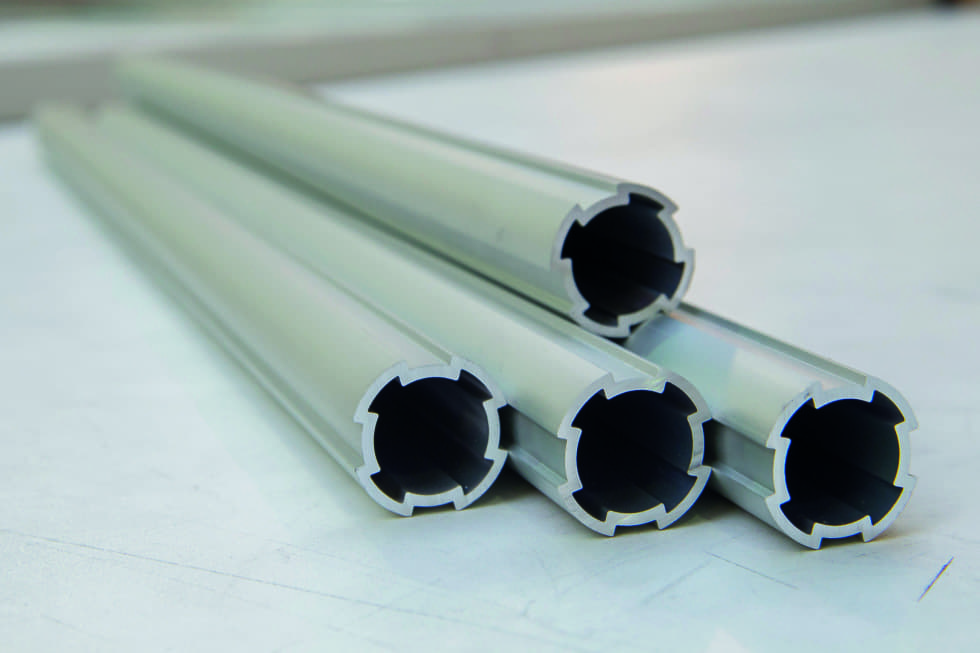 Reusable
The construction system tubes are made of anodised aluminium, connector and accessories in the variants of die-cast zinc/aluminium, and steel. Dismantling joints allows reuse and organic recycling of the material.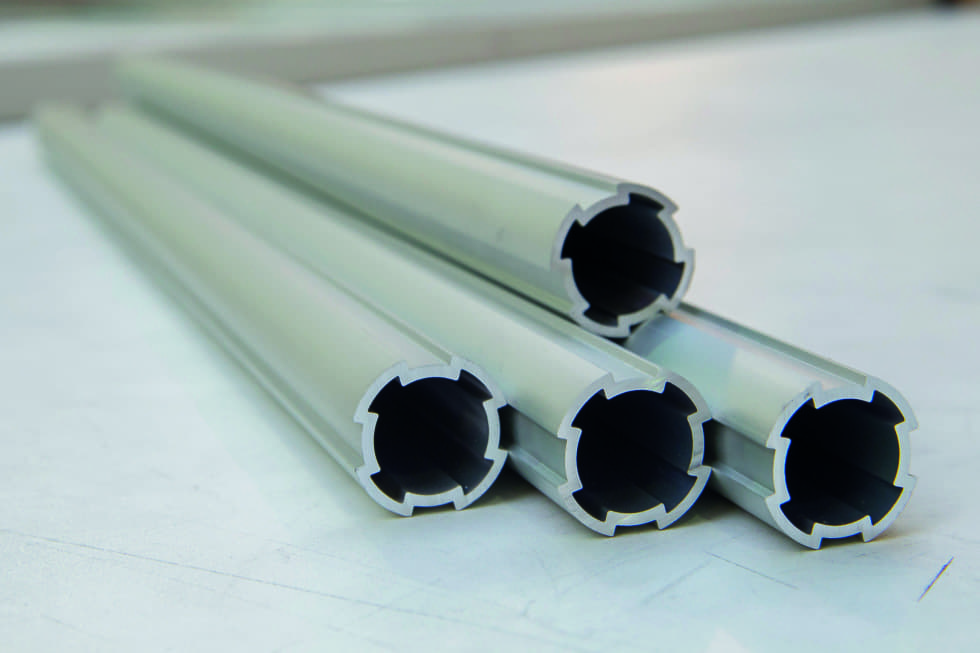 Advantages of the system
flexibility, simplicity and speed of installation
unlimited assembly variations thanks to a variety of accessories
aesthetic compatibility with other structural systems
strength proportional to the design
optional ESD design (dissipation of electrostatic charge)
dovetail grooves symmetrically on circumference 4
profile variable (with T groove)
Catalogue of profiles
and accessories
On-line tools to simplify and efficiently work
with our structural aluminium system.
Expert
consultation
Our professional technical and sales representatives
will gladly answer all your questions.