It is a separate or downstream conveyor element to linear belt conveyor. It is used in locations where the direction of the product flow has to be changed while maintaining its position. This concerns mainly additions into larger transport units, or manufacturing and assembly lines.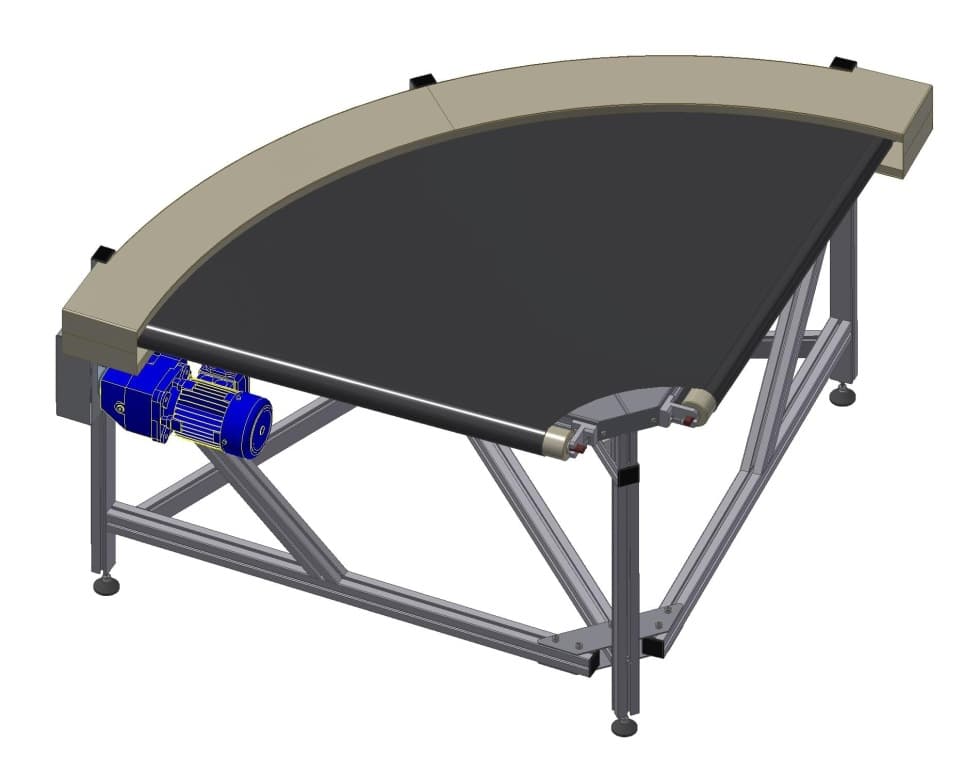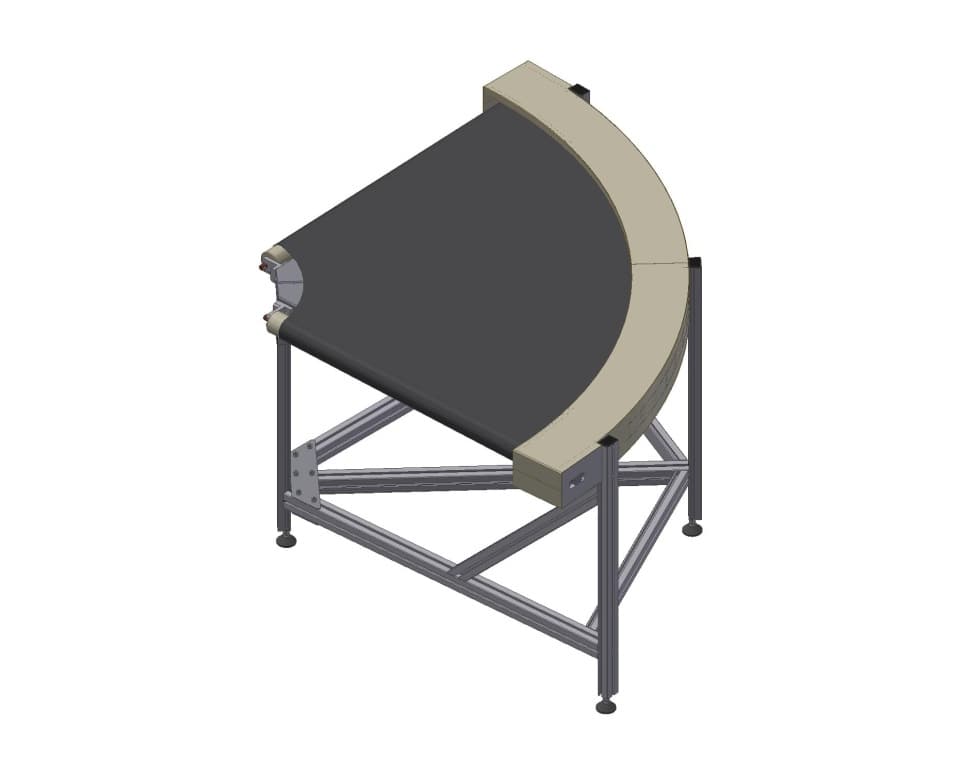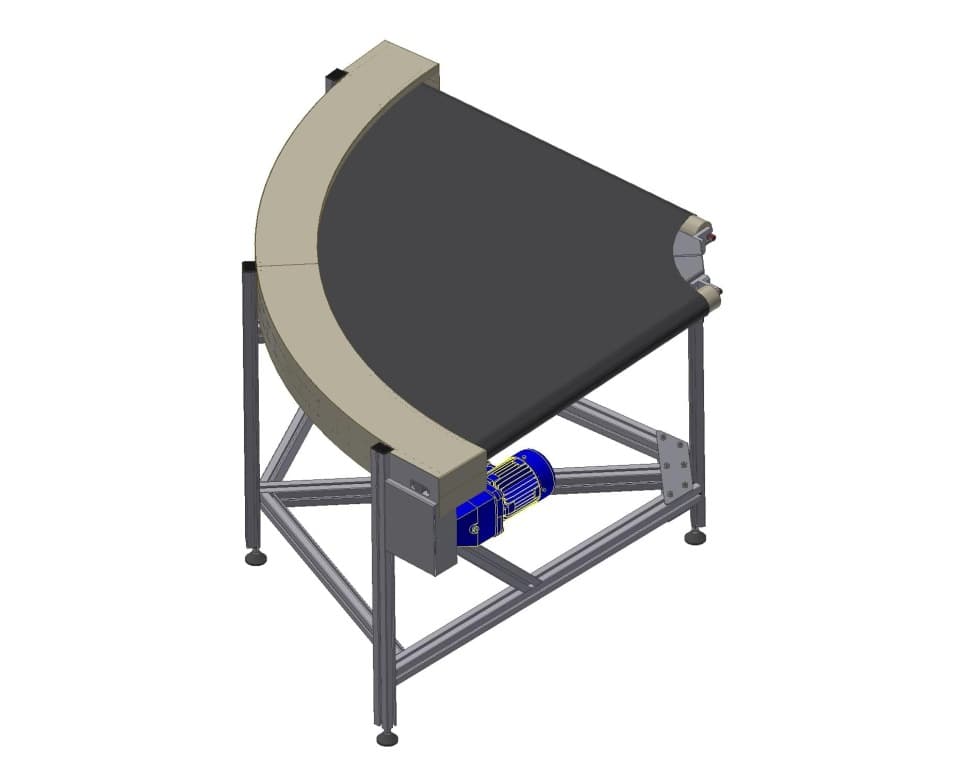 Standard axial radius of transport
transport width 300 - 600 mm
transport width 600 - 800 mm
transport width 800 - 1000 mm
Transport velocity on axial radius
Catalogue of profiles
and accessories
On-line tools to simplify and efficiently work
with our structural aluminium system.
Expert
consultation
Our professional technical and sales representatives
will gladly answer all your questions.