Robust gravity or powered conveyors for single items of greater weights.

Roller conveyors are designed for transport of single items. They have a fixed base, the edge of which exceeds double the distance between the axes of the individual rollers. Conveyors are made of base frame made of the ALUTEC KK structural aluminium system with rollers of different designs - galvanized steel, plastic, aluminium, rustless, rubberised, etc. They are popular mainly because of their simplicity without the need for an extra drive. They utilise the basic laws of physics.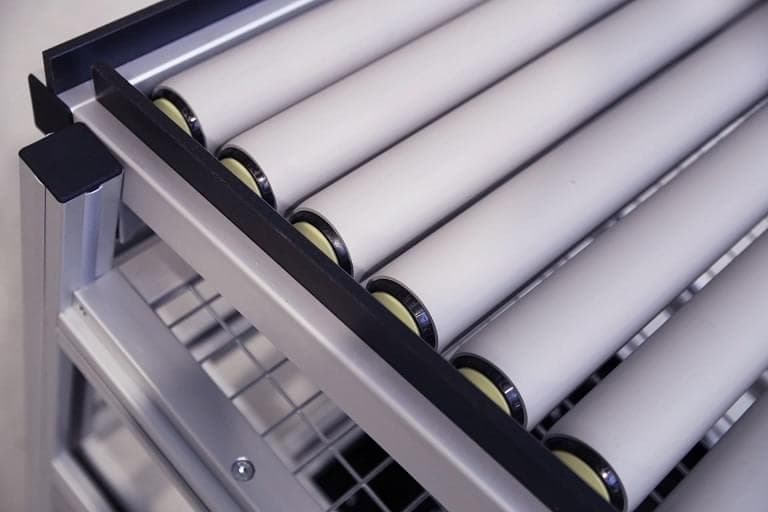 Properties
load according to your needs
robust frame
variety of standard and non-standard designs according to your requirements
optional ESD design (dissipation of electrostatic charge)
optional accessories
conveyors can be arranged into assemblies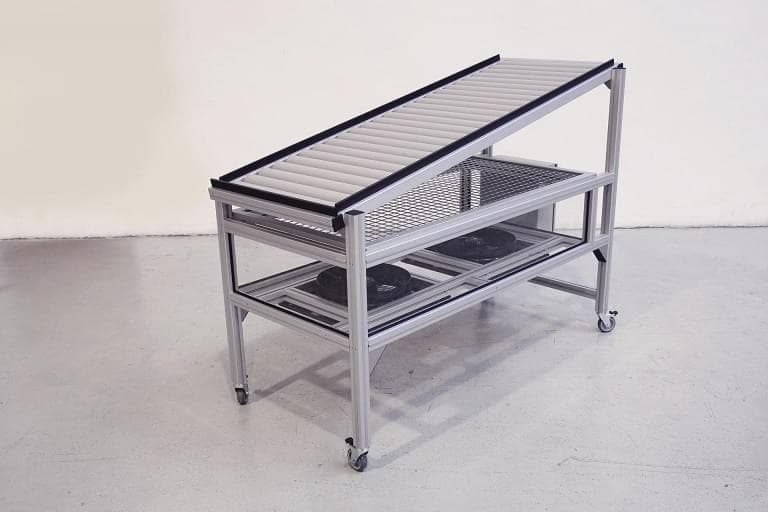 Design
idler (gravity) - product is conveyed by means of gravity or manual slide
driven - for horizontal transport of product, drive is provided by chain or belt
conveyor frame, including the base, is made of structural aluminium system ALUTEC KK
various roller designs (galvanized steel, plastic, aluminium, rustless, rubberised)
depending on the application
depending on the application
Catalogue of profiles
and accessories
On-line tools to simplify and efficiently work
with our structural aluminium system.
Expert
consultation
Our professional technical and sales representatives
will gladly answer all your questions.