Innovation - pallet conveyor system MINI
The MINI pallet conveyor system is designed for small pallets between 120 x 120 mm and 240 x 240 mm, including rectangular and maximum weights of 4 kg.
---
Basic parameters:
pallet dimensions from 120 to 240 mm (the width of the pallet in the direction of the transport)
maximum load of conveyor 30 kg
weight per pallet do 4 kg
maximum length of conveyor 10 m
rolling by 90/180 degrees (optionally version with a turntable also for 90/180 degrees)
great positioning options, sensing, etc.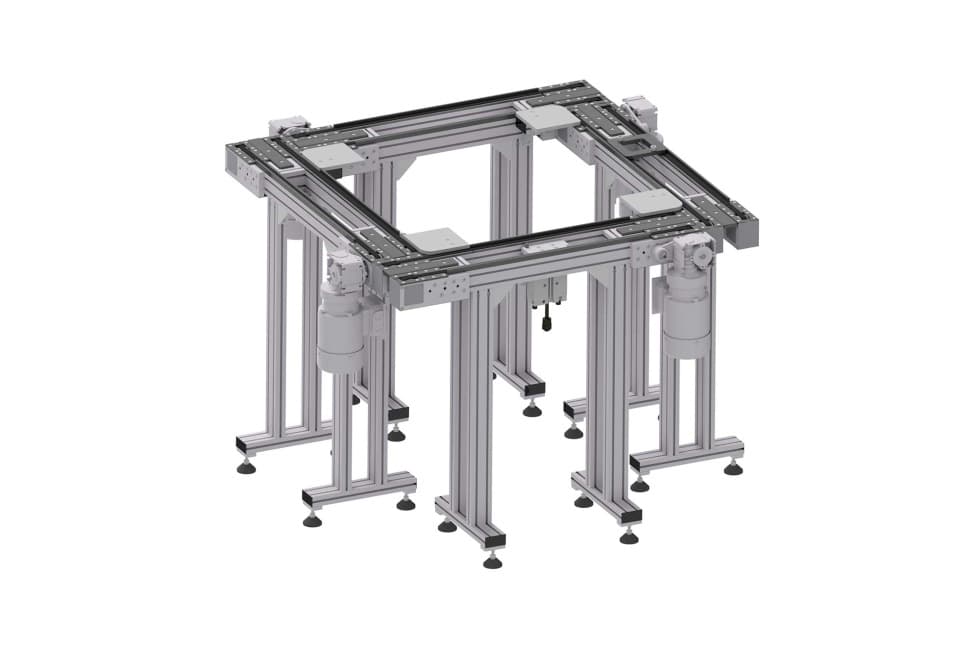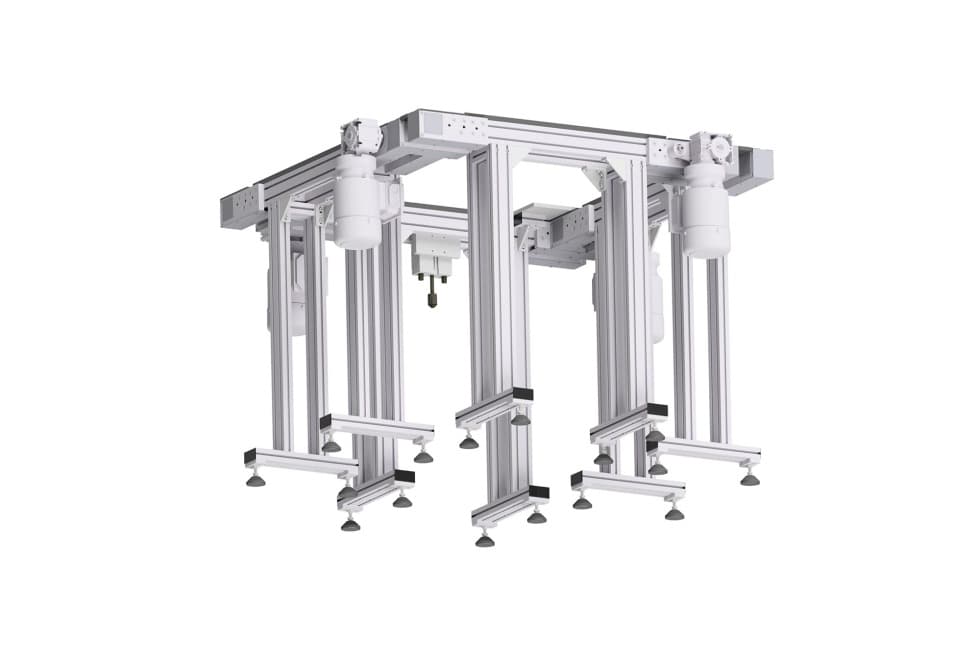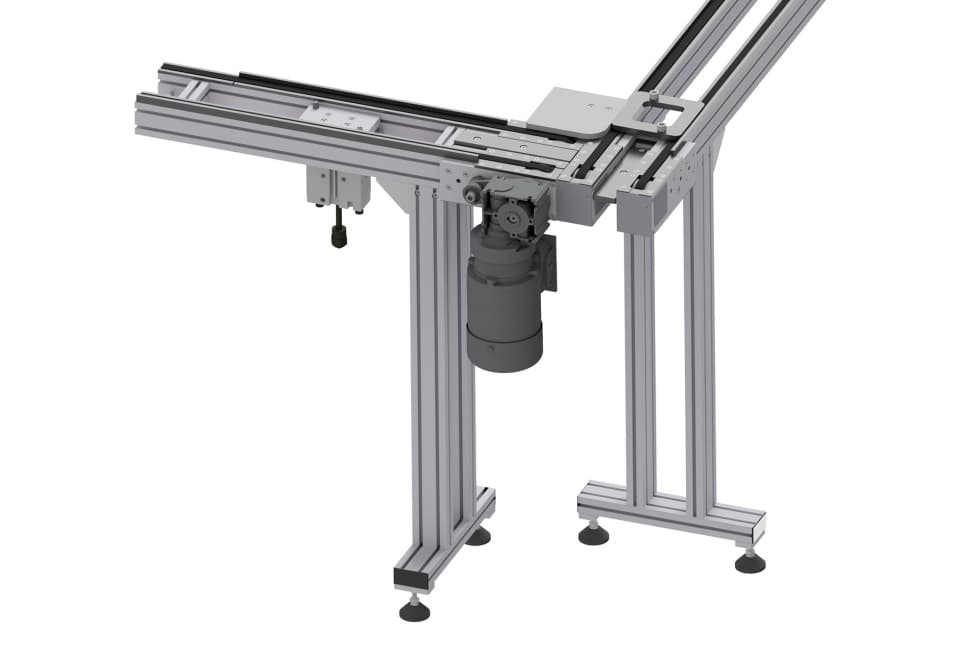 Popis paletového transportního systému MINI na snímcích: paletový transportní systém obdélníkového tvaru (2x podélný dopravník, 2x příčný dopravník) pro přepravu paletek 120 x 120 mm, konstrukce z hliníkových profilů modulové řady 30 s drážkou 6 mm, odvalovací zatáčka 90 stupňů, ESD spoje, nohy se stavitelnými patkami.