Pallet conveyor
system MINI
Conveyor system for pallets between 120 x 120 mm and 240 x 240 mm, including rectangular and maximum weights of 4 kg.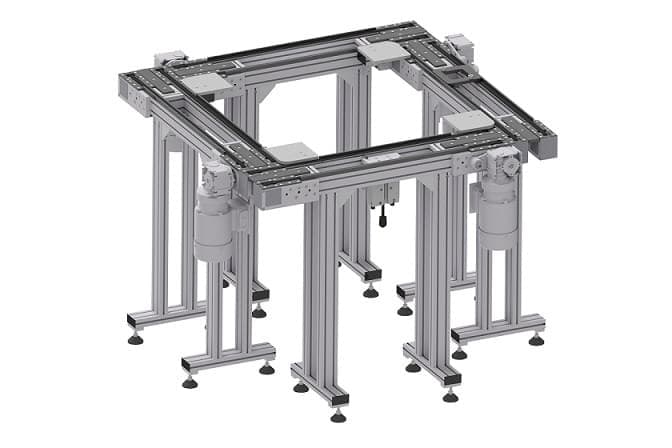 Parameters of MINI series conveyors
pallet dimensions: from 120 to 240 mm (the width of the pallet in the direction of the transport)
maximum load of conveyor: 30 kg
weight per pallet: up to 4 kg
maximum length of conveyor: 10 m
rolling by 90/180 degrees (optionally version with a turntable also for 90/180 degrees)
great positioning options, sensing, etc.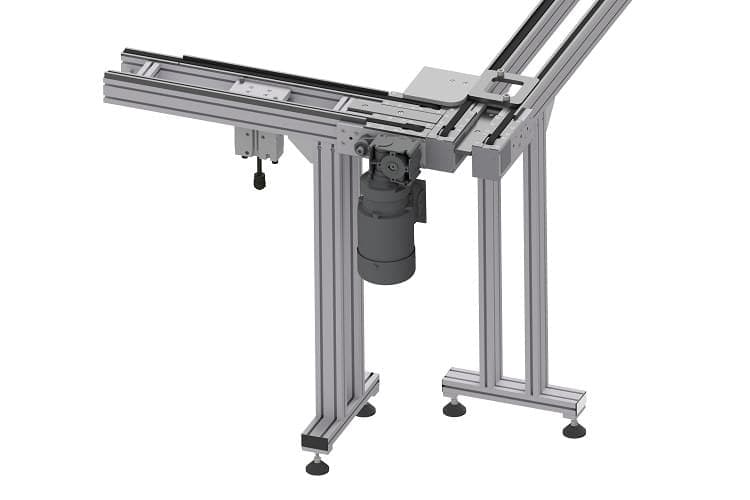 Caption of the illustrated MINI Pallet Conveyor System
Pallet conveyor system of rectangular shape (2 longitudinal conveyors, 2 cross conveyors) for transporting 120 x 120 mm palettes made of aluminium profiles of module line 30 with a 6 mm groove, rolling turn 90 degrees, ESD joints, legs with adjustable feet.
Catalogue of profiles
and accessories
On-line tools to simplify and efficiently work
with our structural aluminium system.
Expert
consultation
Our professional technical and sales representatives
will gladly answer all your questions.